This Celtic inspired band is focused on giving traditional music a modern edge. They blend the varied talents of musicians whose classical, folk, rock and jazz backgrounds fuse together to create a dynamic and unique sound that instantly connects and resonates with audiences. Through their uplifting energy, tight vocal harmonies and remarkable stage presence, they weave together a tapestry of tales that evoke a nostalgic experience of days gone by. 
Based out of BC's Okanagan Valley since 2009, after lead singer/multi-instrumentalist Andrew Mercer, transplanted from Newfoundland. With him he brought his passion for Newfoundland, their rich culture and most importantly, the music. 
Joining Mercer are musicians Susan Aylard (fiddle), a classically trained violinist, who also currently performs with the Okanagan Symphony Orchestra and has performed all over the world. Sean Bray (electric guitar), a well-respected guitarist that studied at the Manhattan School of Music. CBC Radio named Bray as one of Canada's top 50 guitarists of all time. Dan Fogarty, a highly sought after bass player for both performance and studio work, Dan also performs with a Tragically Hip tribute act called the Hip Replacements.  Rounding out this talented group of musicians is David Mihal (Drums) a studio drummer for artists all over the world who has toured with the likes of Rita Chiarelli, Shawne Jackson (Domenic Troiano), Oliver Jones and Refugee forerunner Michael Fury. 
Cod Gone Wild is currently touring in support of their fourth Studio Album "The Islander" and their recently released Christmas album the Neighbourhood Rounds.  Look for new music to be released in 2020!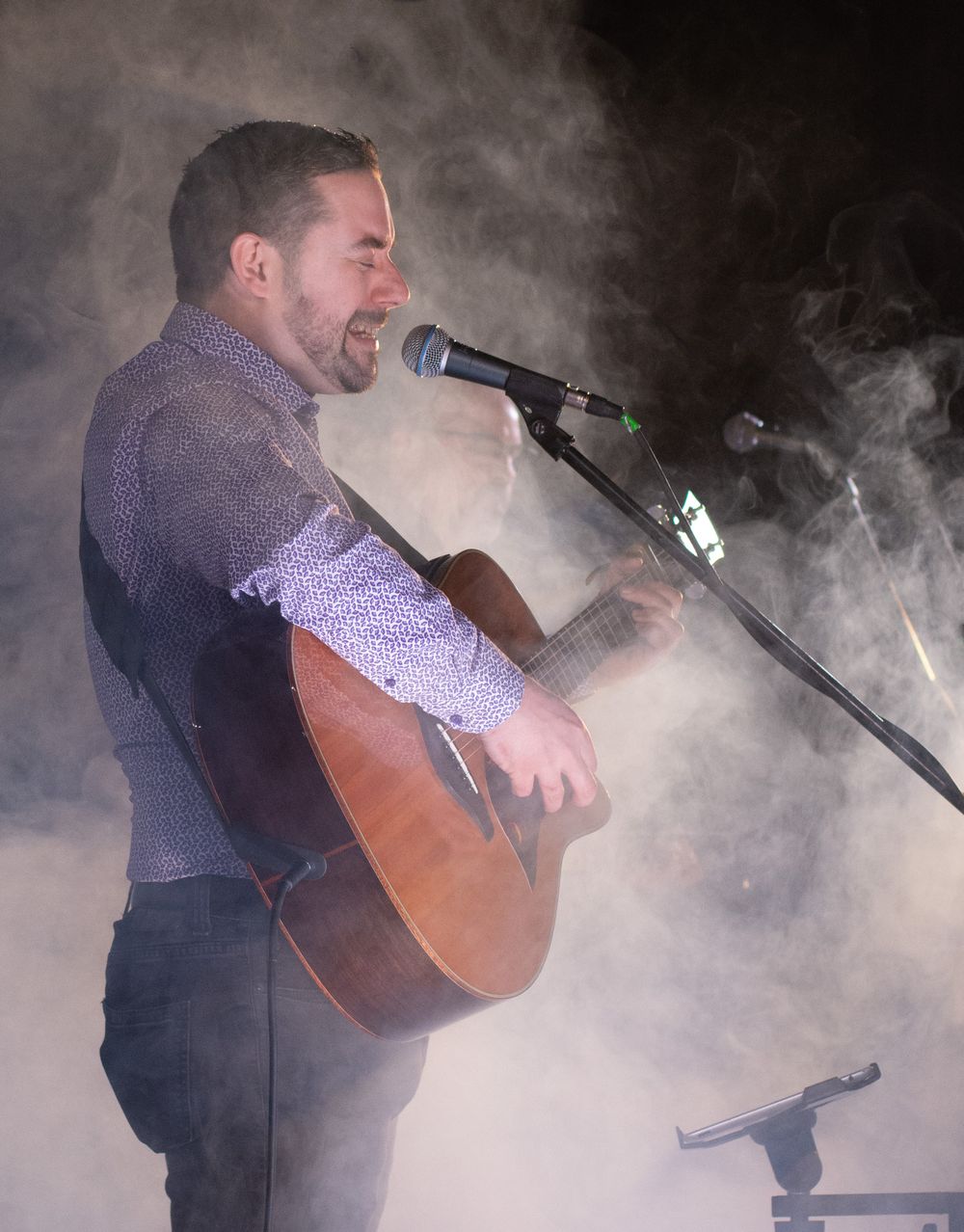 Lead Vocals, Guitar, Bouzouki, Bohdran
Born and raised in Bay Roberts, Newfoundland, Andrew has been surrounded by music his entire life. He formed his first Celtic band in high school and at age 17 released his first commercial recording with the band Ocean Skye. The band was nominated for two Newfoundland and Labrador Music Industry Awards and Andrew was selected as one of the winners of a National Songwriting Competition for the song "I Remember." Diplomatic and easy-going, yet fiercely stubborn and dedicated, on lead vocals and acoustic guitar, Andrew provides the platform for the band's song repertoire and authentic background. Driven by his traditional east coast roots, he has been heavily influenced by pioneering East Coast/Newfoundland bands like Buddy Wasisname and the Other Fellers, Great Big Sea and The Fables. Andrew went to Memorial University of Newfoundland where he earned a Bachelor of Commerce Degree, which he uses to run the band. When he is not performing with Cod Gone Wild, Andrew is the Director of the Okanagan Celtic Choir in Vernon, BC and is an avid curler (he has represented Newfoundland at five National Curling Championships). 
Cod Productions (For Bookings & Info)   andrewdmercer@gmail.com
Sue started her violin studies before her 3rd birthday at the Vancouver Academy of Music.  During her studies throughout western Canada she placed first in the Senior Division at the BC Festival of the Arts, her "Sabeon Trio" twice competed at the National Music Competition and most recently she received the prestigious Okanagan Arts award.  Sue has travelled the world performing in Sweden, Russia, Denmark, Mexico, the USA and Ireland.  
After years of playing professionally in various BC orchestras and fronting the "Cats and the Fiddle"  and "Rough Pearl"  she has decided to limit her spy covers to the Okanagan Symphony Orchestra and fiddling upstream with  Cod Gone Wild.   Sue likes to describe her style as "Rough Pearl Fiddling".  Her Baroque (translated to Rough Pearl) classical training is definitely evident in her arrangements and abilites. When not switching between violin and fiddle, she is managing the Maples Waterfront Resort and B&B in Sorrento, BC, with her husband and two children.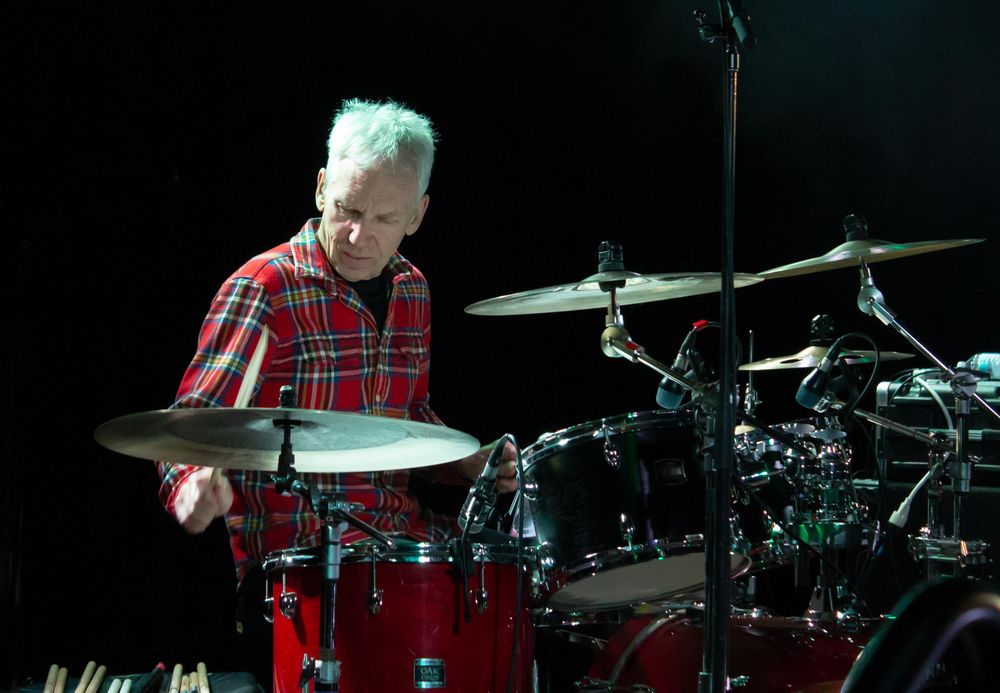 David Mihal - Drums/Percussion
Influenced by the many great drummers of the 70's, David began playing in his early teens and was soon working at a professional level. Some of his early work included Canadian blues artist Rita Chiarelli and RCA recording artist Shawne Jackson (Domenic Troiano).   
While living in Toronto and studying with drummer and author Peter Magadini, David was asked to join Canadian jazz icon Oliver Jones and tour the US with Jamaican singer Kenny Hamilton. Living in New York City while touring with that project greatly influenced his musical development, providing the opportunity to meet many of the great artists and drummers of that period, including Elvin Jones. Upon returning to Canada, David spent the early 80's touring and recording with the "Refugee" forerunner "Michael Fury".   
David currently records drum tracks for projects around the world from his private studio in Kelowna, BC, and as of 2014, is spending much of his time in Los Angeles.